Print On ANYTHING
Printers in Medway, Maidstone, Kent

Print On ANYTHING are a division of TimeMaker Systems Ltd who are and independent family business. Specialising in the production of high quality litho print, digital printing press (in-house), promotional gift items and corporate printed materials. We have a studio attached to our home and as a result, we are able to offer very competetive pricing and quick turn-around options, for clients within Maidstone and Medway, Kent. We can offer a next day service to any client throughout the UK if required, as we get preferential rates from couriers as part of our association with printing.com and our nettl franchise.
We basically Print On ANYTHING in Maidstone and Medway, Kent.
Print on Card.
Print on Paper.
Print on Mugs.
Print on Canvas.
Print on Cars.
Print on T-Shirts.
Print on Signs.
Print on Shops.
Print on Magnets.
Print on Badges.
Print on Glass.
Print on Vinyl.
Print on Rubber Stamps.
Print on Stationery.
Pad Printing.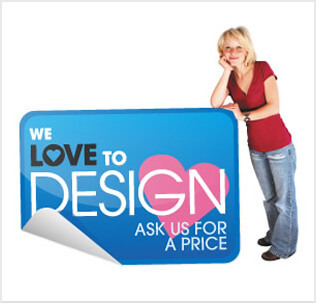 We are the licenced printing.com franchise for Maidstone and Medway, Kent. That said we are able to offer print services to anyone throughout the UK.
In addition to print, we offer a FULL Design Service if required. We have been building websites and helping clients get higher on the major search engines for over 25 years, so our web design in kent website.
We can produce images in full colour up to 2A0 on our Roland VersaCamm 640 print/cut wide-format printer. As the name suggests, we Print On ANYTHING, so give us a ring, we woudl like to help you promote your company or products in Maidstone and Medway, Kent and the rest of the UK.
We can make Digital Rubber Stamps. Many clients use digital rubber stamps with self inking, the rubber stamp is made in minutes at laser-print quality. Ideal for Businesses, Library, Schools, Hospital, Retail, industrial, personal, and many more applications for use.
Also available are large format staples printing, specialising in architectural prints, drawings, blueprints, size A0. Hanging banners and roller banners can be produced in house too, with durable materials and quality.
We offer all types of print products for you to have a 'corporate look', without having to pay 'corporate prices'. Business cards, leaflets, brochures, folders, booklets, flyers, bookmarks, letterheads, complement slips.
Whether you are looking to give out printed gift items, or promotional items to your customers or staff in Maidstone and Medway, Kent. We can offer you personalised printed and affordable solutions.
We offer all types of print products for you to have a 'corporate look', without having to pay 'corporate prices'.
We use the highest quality full colour litho printing and also modern digital printing methods (where appropriate). With over £15 million investment in huge four colour litho printing. We are able to turn around print quickly and to the highest quality possible in print today.